Kames sea grown Rainbow Trout grow slowly, according to sustainable farming practices, with an exceptional attention to their welfare and environment.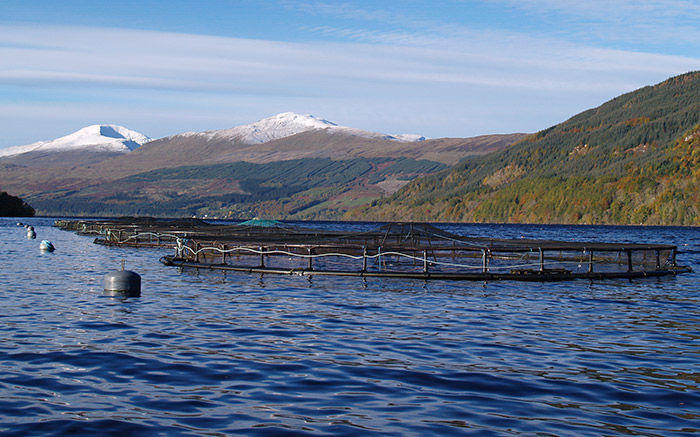 Sea Grown Trout  (Oncorhynchus mykiss)
Kames' farming practices favour an environment as close as possible to being in the wild.
Fully integrated, Kames is responsible for their trout's entire life-cycle, all the way from egg to harvesting.
Careful selection of eggs ideal for sea water transfer
Reared in their own hatchery for about a year until the fish are on average 150g and then carefully transferred to sea water
Low stock density in the crystal clear flowing waters, the trout benefit from a maximum of oxygen and space – 15kg/m3
Use of sustainable and natural feed with no GMO, no growth promoters and low in oil and energy
A prevention policy: Kames' very own feed recipe includes natural vitamins to keep their immune system up and be healthy
They reach on average a harvest weight of 4.5kg.
The fish are reared in accordance with the Marine Scotland Code of Best Practice and are Freedom Food and Global Gap accredited.
FAO27,
Your direct access to the best of Scottish seafood